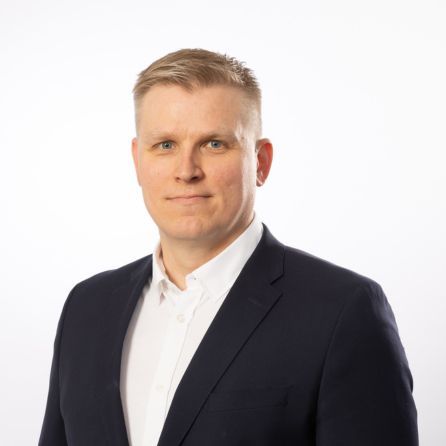 Posted on
Dellner Glass Solutions today announces the appointment of a new Managing Director. Tomi Ojala will step into this exciting new role on the 1st August, which will see him lead the business with his Senior Management Team to shape its next chapter.
Tomi, who brings a wealth of experience in the global rail industry, will report to the Dellner Group CEO, Marcus Aberg. As Managing Director, Tomi will have responsibility for the growth and profitability of Dellner Glass Solutions, with facilities in Consett, Luton and Tamworth. Deller Glass Solutions design, engineer, manufacture, test and supply specialist glass, glazing products, aluminium windows, doors and other fabrications for the transport, specialist architectural, security and defence and domestic markets.
And Tomi, who specialises in business growth in a global environment, is fired up about the opportunities that lie ahead. "We've got a great team of people, all pushing in the same direction and who are absolutely committed to the business and our clients, I feel hugely fortunate to have this opportunity, it's a huge privilege that Marcus has seen in me the qualities needed to help take the business forward."
"I'm looking forward to building on what has been achieved since the Dellner Group took over in 2020, and further develop our outstanding products and service to clients by continually looking over the horizon at new opportunities to meet the needs of the market."
Marcus added: "There has never been such a huge amount of opportunity for Dellner Glass Solutions as lies ahead of it now, and seizing that will require the entire team moving together in the same direction. I'm proud to say that we have an excellent team of managers, who are all immensely committed to the cause.
"Tomi possesses the qualities of integrity, trust and honesty that are fundamental to us, he is already looking for opportunities to improve and build on what we already do. I wish him well on his new journey, and am looking forward to seeing what he and the rest of our team can achieve together."